Creativity district: Gyumri
Gyumri is the second-largest city in Armenia and the capital of the Shirak Province in the northwestern part of Armenia.
Gyumri is unique. It is the cultural capital of Armenia and it has been an artistic hub since Soviet times, with its rich historical and cultural heritage that glares through Gyumri's unique architecture, rich culture, and traditions. 
The city itself inspires people to be creative. Gyumri people show their talent in different ways, they make masterpieces from wood, metal, gold, and many other materials. Sometimes they say that Gyumri artists have "golden hands". The historical districts of Gyumri are rich with authentic urban Armenian architecture; the city has also been recently listed as part of the World Monuments Fund. In effect, the traditions of its economic and cultural life are important foundations in shaping the modern city portrait. 
Gyumri POP was founded in 2021. Gyumri Pop will help the city regain its standing as the Armenian center of arts and culture with worldwide recognition. With the help of local and international artists, the city will be enriched with traditional and new productions, installations, paintings, music, arts, and crafts, with a twist of modernity, innovation, and novelty through the culture of pop art. For that Gyumri needs artists to be able to cooperate, create, organize exhibitions, create an art community.
This is the purpose of Gyumri POP: to make the city brighter, discover new talents, and promote artist teamwork.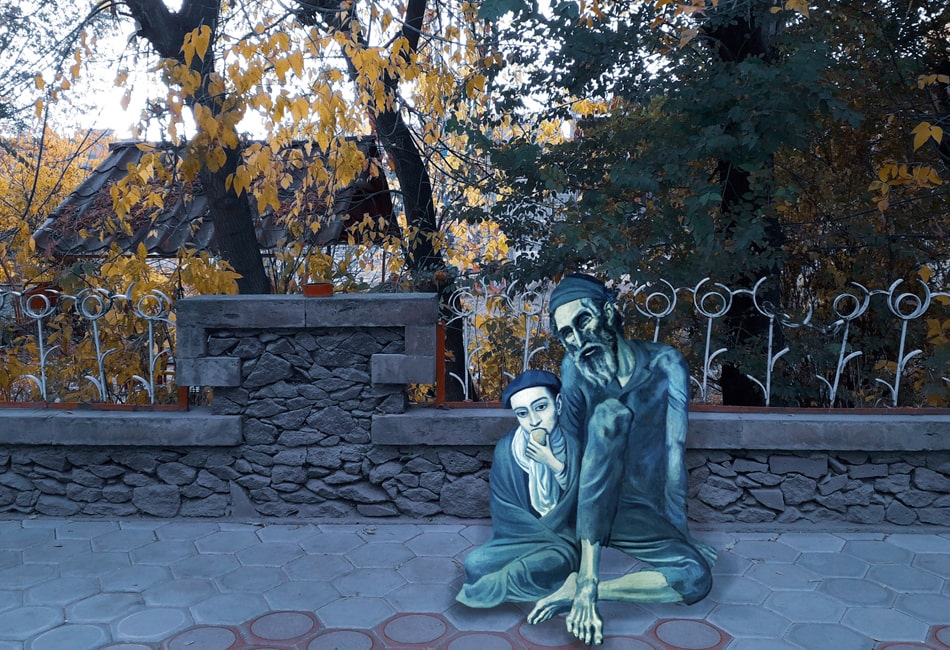 Gyumri Pop will take place in the heart of the city of Gyumri and is intended to be a launchpad for creativity, innovation, and sustainability. The festival will allow visitors and participants from around the world to immerse themselves in a place filled with many different contemporary artists, painters, illustrators, graphic designers, 3D artists, ceramic, wood, and jewelry designers, at the intersection of tradition and modernity.
The fair will give participants a chance to mingle with a variety of talented artists and art enthusiasts, tech experts, and entrepreneurs. 
Even though the city considers to be an open-air historical museum it creates no obstacles for penetration of modern trends to the city. The bright example of modern art in Gyumri is Street Art. Gyumri's talented artist spares no effort to make the city colorful and interesting.→
A story of how few friends decided to make the city colorful and interesting.→