Selling to Europe: need for high standards
Europe is one of the regions to require the highest-quality standards from its importing markets. Being one of the pioneers to meet SDGs,  trade in environmental goods and services have a central role.
The environmental goods and services industry consists of activities that produce goods and services to measure, prevent, limit, minimize or correct environmental damage to water, air, and soil,  as well as problems related to waste, noise, and eco-systems.
The technology and light manufacturing good produce produced in The Distrikt are competitive enough to be exported to the European markets and that is our focus.
European Union is to become the first climate-neutral region by 2050
This is the objective of the "Green Deal". For this purpose the EU's 'flagship' climate change mitigation policy is the Emission Trading System (EU‐ETS) – companies receive or buy emission allowances, which they can trade with one another as needed. For example, polluters who would find it costly to reduce their emissions are allowed to buy emission allowances from polluters that can abate at lower costs. The cap is reduced over time so that total emissions fall.
Digital silk road: connecting East and West
Digital Silk Road will be an important economic and culture center located in The Distrikt with a branch in China. Its focus will be connecting to the European and Asian markets as did the ancient Silk Road.  By providing services and consulting in market research, customized product development, sales, export, the Digital Silk Road will help local enterprises finding their niche in this huge market.
The Digital Silk Road will link Europe with China through technology created in Gyumri. By transforming the "road" to the digital paradigm, the enterprise will act as a new trade route.
The European Union is considering a new tax on imports as it tries to fight climate change, and the U.S. is raising concerns about it. →
Relations between the European Union and the Republic of Armenia are based on the Comprehensive and Enhanced
Partnership Agreement (CEPA), a modern, ambitious Agreement, which was signed on 24 November 2017 and entered
into full force on 1 March 2021. →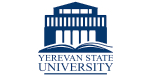 The Eastern Partnership (EaP) is a European Union foreign policy launched in 2009 and addressed to six partner countries: Armenia, Azerbaijan, Belarus, Georgia, Moldova and Ukraine. →
In an effort to cut carbon emissions, the EU established a cap-and-trade system 15 years ago. So far, it hasn't had much impact. So how does it work, and how can it be made more effective? →