Everything Starts with an Idea
The Creative Economy relies on an unlimited source of ideas and the model for "creative management" responds to this shift with a focus on the human characteristics of ideas, talent, and learning, rather than the traditional focus on data and finance for economic success. The core creative industries we aim to develop are science and engineering, architecture and design, education, arts, music, and entertainment, whose economic function is to create new ideas, new technology, and/or new creative content.
Creative talent attraction
Maybe you have a keen mind to invent, but not a great deal to do business. Or perhaps you are good at both, but instead of starting a full-scale business, you want to focus your time on developing ideas. Unless you have the time and financial resources to develop it into a marketable product, a great idea is just that: an idea. The Distrikt has an incredible solution for anyone who does not have the time or money to develop ideas into real products.
In the Gyumri region, there is a significant need for entrepreneurial incubator/accelerator space to support the business development needs of early-stage businesses.
Distrikt will launch the Idea Shop, a system for creating and implementing successful business ideas. To meet this goal we aim to:
Share successful stories and strategies of businesses and the experience of young entrepreneurs to increase the quantity and quality of ideas. Create a physical factory to help everyone transform their ideas, products, or inventions into reality. This factory will have 3D printers, laboratories, CNC machines to experiment. Not only Distrikt workers can come and work here, but also anyone who has an idea and wants to experiment.
Great business ideas are all around you. Just open yourself to the possibilities, and you're bound to find a winner. To start your search for that drop-dead idea that's going to set the world on fire, start with the following sources. →
There are steps to starting your own business, there's a smart way to approach licensing your invention. →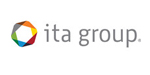 When selling tangible products, features and benefits can sometimes be easier to demonstrate. It also may be easier to point out flaws or limitations of your competition when you can see or touch them. →
A great startup begins with an idea, but it has to be put into practice. Here are 10 steps to get you started on your startup journey. →